Yes, that's right, I took a total of 802 pictures on our trip up to Vermont this past weekend.   Coincidentally, the area code in VT is 802!
Not all of them were keepers, I think I'm down to 663 after the first cut, and I'm sure to zap a bunch more.   No need keeping all the shots if they aren't worth keeping.
Our first stop is always to Yankee Candle any time we go to Vermont.   There was some cool photo ops:
We stayed at Lake Rescue, a first for us, and it was beautiful!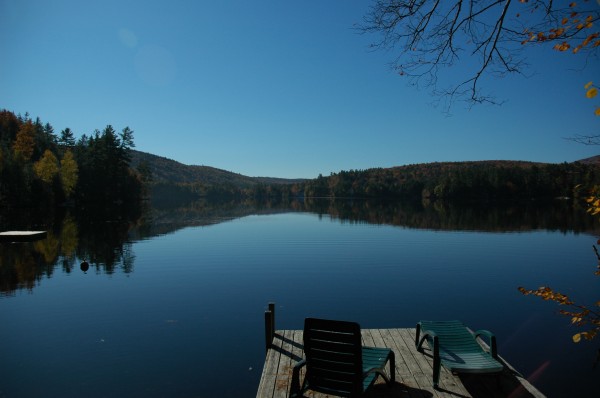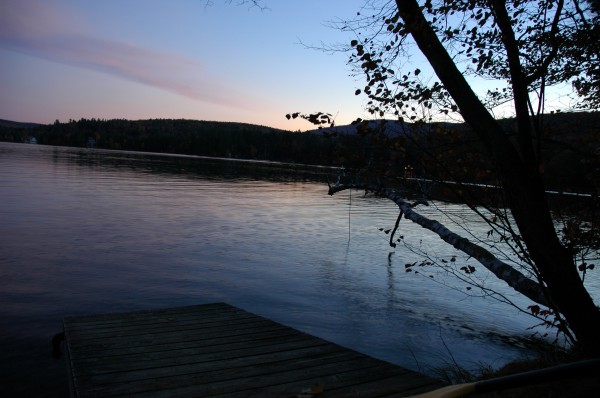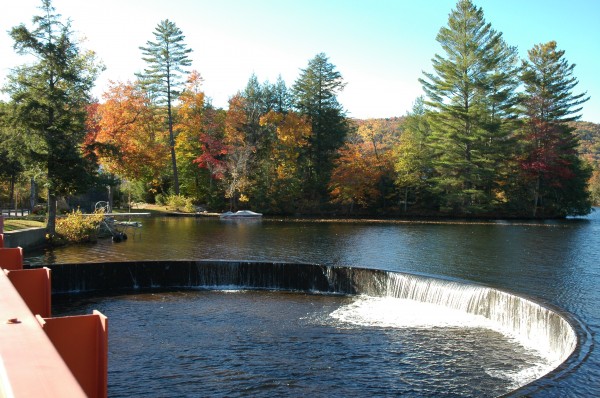 There are so many more pictures I need to go thru, but this one is the best and I'll tell you why: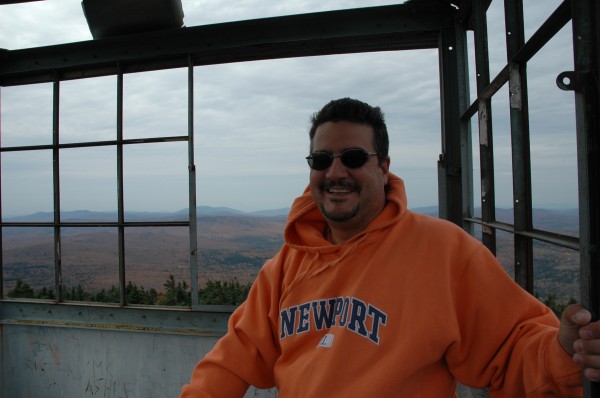 No, it's not the best because it's ME, but because I did something that I never thought was possible… I climbed to the top of the Fire Tower at the top of Okemo Mountain.   We've been going here for at least 10 years, perhaps more, but I've NEVER been able to get past the first flight of steps.   This year, I sucked it up and decided I was going to go up there and check it out.   As you can see from the picture, I have a firm grip on the side of the lookout tower!   It was really beautiful, but even now, I get a bit of vertigo just thinking about it.   I'm glad I went up there and it was really cool (even though I spent a total of two minutes up there).
Once I get the pictures whittled down to a more manageable number, I'll post a gallery or slideshow or something to look at.   In the meantime, you can look at some at Dig Our Pics.