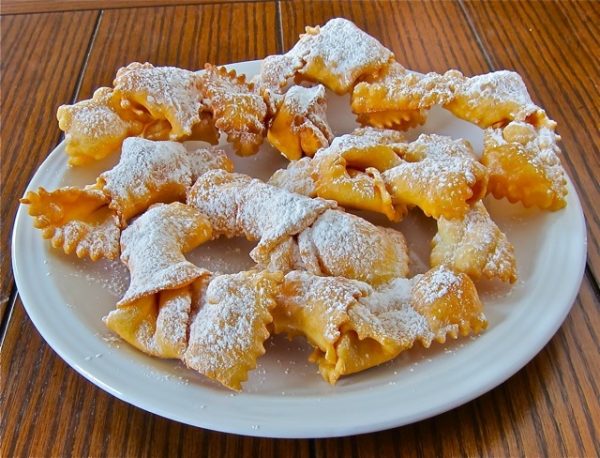 Wands
2019-11-17 15:24:02
Going through some old recipes and found this - I vaguely remember it, will have to make it to see if it's what I think it is!
1 jigger of whiskey
1 dozen eggs, room temperature, beat well
1/2 teaspoon salt
1 tablespoon sugar
flour - see below
Add flour until mixture looks ike bread dough.
Kneed well. Then roll out paper thin. Cut, shape, and fry in fat.
Drain and cover in confectioners sugar.
I remember my mom cutting these with fluted pasta wheel and making them in the shape of a bowtie?
Mastrio Web Page https://mastrio.net/