This week's picture came off of a friend's away message on Aol Instant Messager…. I've seen this plenty of times before, but this time, I was compelled to write about it. I love sight gags, clever plays on words, etc. so this one was right up my alley!
Here's the pic: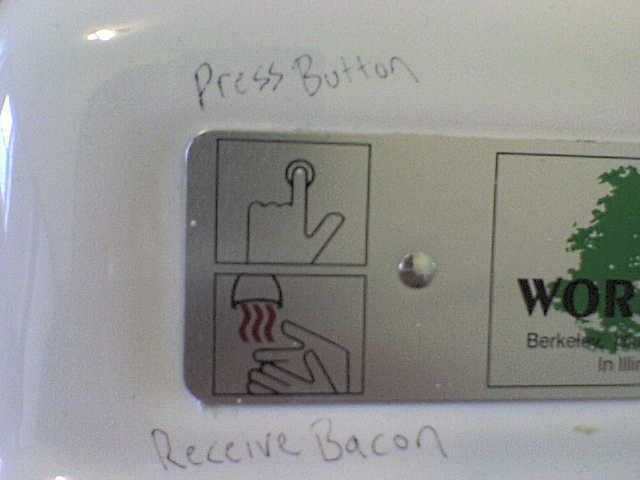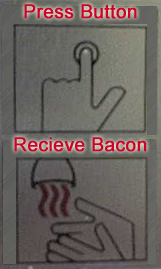 I just can't walk past a hand dryer now without thinking about this picture… actually I've almost been compelled to write "press button", "receive bacon" – but as of yet I have resisted temptation.
The only thing better would be to create a sticker that can be put over this so that it looks like it belongs there… sort of like the image to the left… if I had all the money in the world… boy I could have some fun :).